It was recently Mother's Day in the UK and although I am miles away from mine, I thought I'd bake these jam filled heart cookies for her to be reminded that it's her special day and for me to enjoy with a cup of tea (you can't have your cake and eat it too!).
They are so easy to make and deliciously good, I mean, they are full of butter and after almost 5 years of living in France I have learned that anything with butter tastes amazing.
The French love their butter and a lot of their cooking relies on it, If you could only guess how much butter is in a single pain au chocolat (chocolate croissant) you would probably never eat one again. What's funny is that despite all the butter they use, the French are quite thin, I guess one day I'll find out their secret and share it with you all.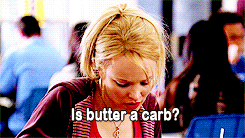 Check out my recipe for the perfect jam heart cookies below
Jam Heart Cookies
Ingredients
200g Cubes of Butter, Cold
100g Powdered Sugar
300g Flour
¼ tsp Salt
¼ Cup Milk
Strawberry Jam
Directions
Step 1

In a food processor, pour the flour, powdered sugar and salt and blend together until combined.

Step 2

Add the butter and continue to blend until a crumbles start to form.

Step 3

Slowly add the milk in to the mixture and continue to blend together.

Step 4

Wrap the dough in plastic food wrap and leave in the fridge for 1-2 hours.

Step 5

Preheat oven to 180°C.

Step 6

Roll out the dough with a rolling pin and use a heart shaped cookie cutter to form the shape of your cookie.

Step 7

Cut one full heart shape out of the dough (to go on the bottom) and for the second, use a knife to form a small heart in the center of the cookie (if your cookie cutter does not have have one) to go on the top.

Step 8

Bake for 10-12 minutes.

Step 9

Leave the cookies to cool.

Step 10

Take one tsp of strawberry jam, place in the centre of the cookie and place another heart cookie with no centre on top.